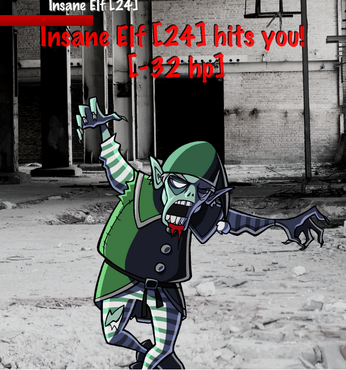 Ugh... Creepy little monkey the Insane Elf is... Hide your cookies, hide your milk, hide your stockin' stuffers cuz' he robin' ere' body up in here. Honestly, these are nothing but pests... A lot of them... You kill a bunch, then you kill some more and then some deer and then Santa for a weapon that has long since been surpassed by other (better) weapons. But it gives you mad Elf Cred.
Ad blocker interference detected!
Wikia is a free-to-use site that makes money from advertising. We have a modified experience for viewers using ad blockers

Wikia is not accessible if you've made further modifications. Remove the custom ad blocker rule(s) and the page will load as expected.